In her new book Currency of Empathy: The Secret to Thriving in Business & Life Jackie Acho brings needed clarity to our uniquely human superpower of empathy.
Jackie is President of The Acho Group, a strategy and leadership consulting firm. Prior to founding The Acho Group in 2005, she was a Partner of McKinsey & Company. She has worked for technology, industrial, academic, nonprofit, and economic development clients on a variety of issues, with particular focus on growth and innovation, strategy, and leadership development for 25 years. Current work includes empathy-centered cultural transformation with the Cleveland Police.
Jackie received her master's degree and Ph.D. in inorganic chemistry from the Massachusetts Institute of Technology, and a B.S. in chemistry with highest honors from the University of Michigan in Ann Arbor. Jackie was named one of the "top 40 under 40" by Crain's Cleveland Business Magazine and "one of the 500 most influential women in Northeast Ohio" by Northern Ohio Live magazine. She was member of the Leadership Cleveland Class of 2012 and a YWCA Wisdom Circles Mentor. Jackie currently serves on the Board of Hyperion Materials & Technology, a KKR company. She has served on the Boards of The National Inventors Hall of Fame, The Urban League of Greater Cleveland, Jumpstart, Inc., Entrepreneur's EDGE, the Technology Commercialization Steering Committee of Case Western Reserve University, the Wright Center for Sensor Systems, and the Advisory Boards of the Northeast Ohio Technology Council, the Generation Foundation, and Industrial Transport. Jackie was also a member of the Cleveland Forward Cities Council, including the Aspen Institute.
Jackie has taught "Finance in the Real World" in the Masters of Finance Program at Case Western Reserve University's Weatherhead School of Management, where she continues to be a guest speaker on topics including: leadership, strategy, and innovation.   Jackie is a featured speaker in the Massively Open Online Course (MOOC) Beyond Silicon Valley: Growing Entrepreneurship in Transitioning Economies.
Jackie and her colleagues write about how leaders can create an organizational Currency of Empathy® at currencyofempathy.com and have a proprietary Currency of Empathy®/Culture of Innovation® diagnostic to help leaders and organizations recover their humanity and entrepreneurial spirit. In October 2014, she gave the TEDx talk: A Good Day's Work Requires Empathy. Jackie served as a TEDx coach in 2015 and was on the Lead Speaker Curation team for 2016 TEDxCSU. She recently published the book: Currency of Empathy: The Secret to Thriving in Business & Life.
In 2012, Jackie completed the 4-year program of Theological Education by Extension/Education for Ministry through Sewanee University and St. Paul's Episcopal Church in Cleveland Heights where she has served as Senior Warden of the Vestry. She is a certified yoga teacher, with a special focus on trauma-informed healing to police and other first-responders. Jackie lives in Shaker Heights, Ohio with her husband, John LeMay, and their children, Sophie and Grant.
Fun Facts
I'm a #RecoveringChemist leaning into healing and detox for myself and my family. We've been eating and living as clean as possible since 2009. Here's why. There is always more to learn. It's a good thing I love to cook (most chemists do). I'm vegan-ish, especially because I love my dog, but please, enjoy your food. I don't judge.
I'm a Midwest girl with a wanderlust: having grown up in the suburbs of Detroit; lived in Boston, Chicago, Spain, Switzerland and Russia; traveled as many places as I could. It's hard to pick favorites, but the Grand Tetons and pura vida of Costa Rica come to mind.
I've voted for Democrats, Republicans, and Independent candidates. No side seems 100% right.
One set of grandparents immigrated to the US from Iraq. Uncle Andy would be glad to educate you about the Chaldeans anytime! My other grandparents were part of the great migration from South to North. I welcome clean recipes for dumplings, peach cobbler, and biscuits and gravy.
My dad was my first boss in our family-owned grocery store. He fired me when I was 10 for insubordination. He hired me back a week later.
My mom was home with my brother and me when we were little, then went to college when I was 13. I wrote her good luck notes on test days :). She graduated from the University of Michigan with her MSW when I finished high school and has had a flourishing career helping clients, especially people and families recovering from alcoholism and other substance abuse, ever since.
I spent five years learning about early childhood development and helping our kids grow at the renowned Hanna Perkins School (HPS) in Shaker Heights, Ohio. They helped me empathize with and hear our kids, our most profound teachers.
I love being with my family. I love my work. I'm grateful to live at a time when it's more possible than ever to integrate the two. It wasn't always easy, but I never felt as though I had to walk away from either. Thank God!
I don't believe in evil forces…just an absence of empathy, which drives us to do some crazy and hurtful things. Situational empathy deficits are so much more common than clinical psychopathy. That's good news. We can do something about individual and societal empathy deficits, and that's why I wrote the book. If it resonates with you, please reach out. I wonder what we could do together…
I love to dance. My husband, John, is a good sport.
The Acho Group
The Acho Group is a strategy and leadership consulting firm.
We partner with for-profit and not-for-profit leaders who are making the world a better place through:
Successful innovation and growth of their own company/organization
Social entrepreneurship
Leading the transformation of vital industries
Services include:
Strategy and vision development, in collaboration with you/your team/your Board
Executive coaching and leadership development (CEO and top team)
Cultural transformation centered on empathy
Leveraging unique experience
Jackie has helped clients grow and innovate for 25 years across a wide variety of industries, including: high-tech, chemicals, transportation, manufacturing, the arts, social services, universities, technology-based economic development. Prior to founding the Acho Group in 2005, she was a Partner at McKinsey & Company.
Clients include for-profit and not-for-profit organizations, which have much to learn from each other. We appreciate the partnership of trusted collaborators with top-notch experience in organizational behavior and team dynamics, change management, marketing, and scaling social ventures.
A wiser approach to strategy, leadership development, and cultural transformation
Insightful
Creative
Customized
Leveraging the best and most efficient tools, including the proprietary Currency of Empathy®
Diagnostic
In partnership with you
Creating unique value
Beyond vision and strategy: meaning
Servant leadership
Truly innovative culture in which people trust each other
Employee/stakeholder engagement
Real inclusion, not just lip service
Results (e.g., revenue growth, increased funding, community impact)
Executive Coaching and Leadership Development – working with CEO's and top teams to build leadership capacity
Vision and Strategy Development – coaching clients to develop compelling, collaborative visions and plans
Diagnosing Organizational "Currency of Empathy" – utilizing a proprietary survey tool to evaluate the current state of empathy and innovation in your organization
Optimizing Organizational "Culture of Empathy" – using a proprietary database, identifying the highest leverage changes you can make now to improve the empathy (and related innovation) in your organizational culture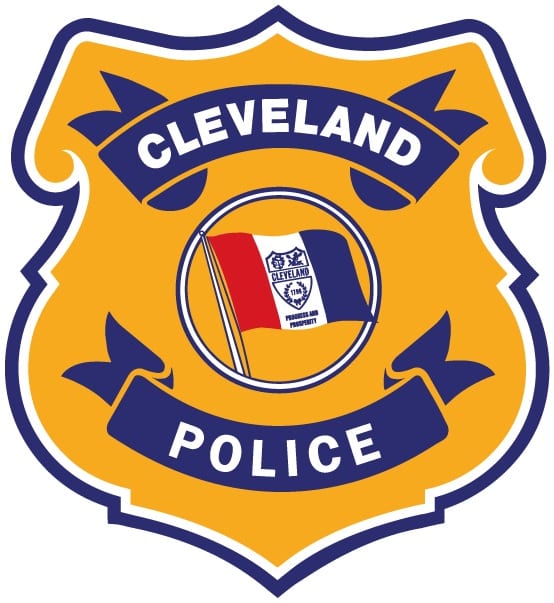 "The Cleveland Division of Police is undergoing a significant transformation as we purposefully abandon the "warrior" mindset to embrace a more empathetic "guardian" culture. Since 2016, Jackie Acho and Monica Tanase-Coles have been wonderful partners throughout this journey of change. With their guidance and support, we have recognized the importance of the vast talent, skills, and passion that waits to be tapped from our rank and file.  We have realized that the success of this transformation depends on the efforts of our officers and our willingness to support them. We cannot expect our officers to empathetically and compassionately engage with the public if we do not do this in our own house first.
Through an in-depth diagnostic survey, Jackie and Monica provided a raw, honest and sobering look at how our employees feel about their work with the Division of Police. By utilizing the results of the survey and incorporating a leadership model, we have created an internal innovation team whose job it has been to prioritize items of concern, identify solutions and implement plans. We have been given an eye-opening opportunity to realize our collaborative potential in a healthy, constructive and exciting way.
Jackie Acho certainly brings experience and knowledge into the work she has done with us, however, her generosity, passion, and compassion are the qualities that have made the difference in making hard work a joy to do." -Brandon Kutz, Commander, Cleveland Police, Fourth District

"Jackie has made significant contributions to JumpStart's progress and innovative venture development business model over the last decade. First as an consultant and later as a Board member, Jackie distinctly impacted the strategies and actions of JumpStart with her experiences, perspectives, and counsel, helping us to strengthen our culture, productivity, and outcomes." -Ray Leach, CEO, jumpstart,inc

"This is an important time for American Orchestras, including ours. We need to access new audiences and serve more of the community than ever before. We needed a strategy which is flexible enough to allow for innovation, yet anchored in our long tradition of artistic excellence and world-class musical performances. Jackie's work with our leadership team helped provide such a strategy, the essence of which can be communicated on just 2 pages – it's not on a shelf! We have worked with her in a variety of ways since 2010 (e.g., facilitation of leadership retreats, focused on specific issues with senior staff, development of the overall strategy). In all of this work, Jackie was a great partner – thoughtful, creative, and intuitive. Her work on the connection between empathy and innovation has our attention as well." -Gary Hanson, Executive Director of the Cleveland Orchestra, 2004-2015

"I've worked with Jackie in various ways over many years. She brought strategic insights to a fundamental evaluation of innovation strategy and its implementation in Dow Automotive. The end result was improved value capture for Dow. Since I took over Core R&D for Dow in late 2010, Jackie has been an outstanding partner as both a strategic consultant and as an executive coach for me and members of my leadership team. Her visionary approach to leadership with empathy has impacted our organizational effectiveness and development." -David Bem, Ph.D., CTO and Vice President, PPG; Former Global Research and Development Director, Dow Chemical

"I had the privilege of working with Jackie Acho as part of the senior management team of The Cleveland Orchestra. Jackie facilitated the team's strategic planning work, and had a transformational impact on the team, and on the institution itself. She brought a degree of passion, clarity and focus to our work, and had an amazing ability to align the team and keep us focused on the most important priorities of the institution. The lessons I learned from my work with Jackie have made me a better manager and leader." -Gary Ginstling, Executive Director of the Kennedy Center

"Jackie did an outstanding job of addressing strategy for our EDGE middle-market member company group of CEOs. She obviously shows a great deal of a passion and knowledge regarding the subject. Her key area of expertise also included empathy in the work place and issues involving company culture. Her past associates from McKinsey were even interested in attending to hear what she had to say! Our folks all wanted to hire her." -Kirk Neiswander, President, Entrepreneurs EDGE, Inc.

"Jackie has been an indispensible partner in developing the Strategic Hiring Initiative in the Case School of Engineering at Case Western Reserve University. Charged with the responsibility of hiring approximately 15 new faculty for leadership roles and to work across existing departmental structure, I sought out Jackie's expertise in organizational leadership and strategic planning. This enabled us to create a process to evaluate faculty in non-traditional ways incorporating the best practices of business and combining these with the best practices of academia, and to establish the areas of focus for our hiring. The skills and experience that Jackie brought have been a huge asset to our activity, and I believe set a standard for academic faculty recruitment." -Hunter Peckham, Donnell Institute Professor of Biomedical Engineering, Distinguished University Professor, Case Western Reserve University
"
I first began working with the Acho Group to help design and drive the strategic planning process for my organization in 2007. I interviewed several highly qualified consultants interested in this project, but from the moment I met Jackie, I knew she was the right person for the job. Jackie has a unique talent for seeing possibilities, making connections, articulating ideas and inspiring others. We worked together for over a year on this important project, and emerged with a bold strategic plan that had broad support from our Board, re-energized our staff, and served as a clear roadmap for our future. So when our organization merged with two other nonprofits to widen our impact three years later, I knew she was the right thought partner to lead our newly combined organization through another strategic plan process that focused on growth and business line development. Since that time, Jackie and I have worked on numerous other projects, and she remains a valuable resource to me and my organization as we continue to execute the plan we crafted together. Jackie knows what it takes to tackle complex community problems and has the relationships and connections to push organizations to think differently and to approach challenges and opportunities through smart processes that lead to results that matter." -Sharon Sobol Jordan, CEO, Unify Project; Former President and CEO of the Centers for Families and Children